How Can Email Marketing Fuel Your Overall Inbound Strategy? Need a powerful tool for inbound marketing? It's email marketing. Email marketing is still a proven way to engage and convert your audience. Email marketing may boost your business's income, prospects, and partnerships.
In this post, we'll discuss how can email marketing fuel your overall Inbound Strategy and corporate objectives. We'll reveal how to maximize email marketing's income potential by creating attractive campaigns and using automation and personalization. So get on your horse and use email marketing to boost your inbound strategy.
How Can EmailMarketing Fuel Your Overall Inbound Strategy
Benefits of Email Marketing in an Inbound Strategy
Using email marketing for inbound marketing has several advantages.
First, it helps you develop audience connections. You can build trust and confidence by sending relevant material right to their email. Email marketing enables direct communication with an audience. Increased customer loyalty and repeat business are benefits of personalization.
Email marketing generates income affordably. It is cheaper than paid advertising and social media for reaching a wide audience. Email marketing can promote your products or services and boost conversions if done correctly. It provides a better ROI than other marketing channels, making it vital for optimizing income.
Finally, content marketing and social media complement email marketing. Email links to blog articles or social media accounts may boost website traffic and online exposure.
This integration creates a consistent inbound approach that attracts and nurtures leads throughout the customer experience.
How Can EmailMarketing Fuel Your Overall Inbound Strategy
Email Marketing Statistics and Success Stories
How Can Email Marketing Fuel Your Overall Inbound Strategy? Using numbers and success stories to look at how well email marketing works
Email marketing has an average ROI of 3800%, or $38 for every $1 invested, according to DMA. This astonishing number shows email marketing's revenue-generating potential.
Personalized email campaigns convert six times better than non-personalized campaigns. This shows how personalization in email marketing may boost revenue. This highlights the importance of implementing personalized strategies in email marketing.
Key Components of a Successful Email Marketing Campaign
Given its benefits, let's examine what makes a good email marketing campaign.
Email list growth: Successful email marketing starts with a good email list. Website opt-in forms, lead magnets, and social media campaigns capture leads. Optimizing your website for lead acquisition and delivering incentives to sign up takes continual work. Growing your email list ensures a continual flow of engaged and qualified prospects.
Email writing: Email content engages and converts. Each email should have a purpose, whether it's to educate, sell, or build a connection. Your email subject line also makes an initial impression on subscribers. It should be concise and captivating. You can boost email open rates by writing engaging content and subject lines.
Personalization and segmentation in email marketing: Personalizing emails gives subscribers a personalized and relevant experience. You may offer highly targeted and customized information by segmenting your email list by demographics, interests, or historical purchase activity. Personalization boosts engagement and the consumer experience, increasing conversion rates and satisfaction.
Automation and drip campaigns: The future of email marketing is automation. Leads can be automatically nurtured and guided through the customer journey with the help of drip campaigns. With drip campaigns, you can send scheduled emails to subscribers based on how they act. Automation saves time and keeps you in constant contact with your audience, which increases conversions and income.
To maximize its potential, track and analyze email marketing's performance. You can determine what works by tracking open, click-through, and conversion rates. Our data-driven strategy helps you improve advertising and make smarter choices.
You can boost engagement, conversions, and income with these email marketing elements.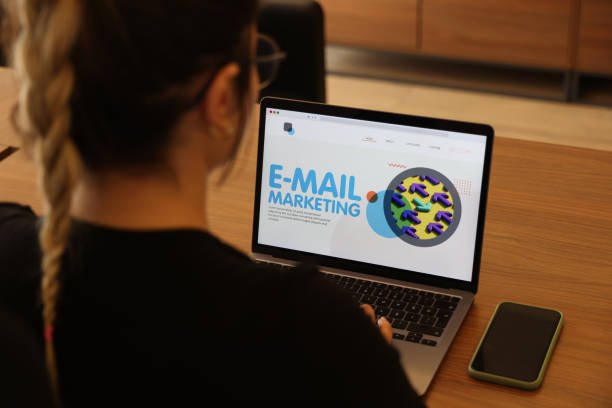 Integrating Email Marketing with Other Inbound Strategies
Email marketing works well with inbound techniques. Let's discuss how email marketing may improve your inbound approach.
Content marketing integration: Put links to your blog posts or other content offerings in your emails to increase traffic and interaction. This connection lets you nurture leads with great content and promote your brand as an industry thought leader.
Social media integration: Social media logos and links in emails encourage subscribers to follow you. This integration boosts audience engagement, cross-promotion, and reach.
Email marketing and CRM integration automate lead nurturing. Tracking and analyzing consumer activity lets you send customized emails based on certain actions or triggers, ensuring tailored and timely contact.
How Can EmailMarketing Fuel Your Overall Inbound Strategy
Mail Communication Connection message to mailing contacts phone Global Letters ConceptPersonalization across channels: Integrate email personalization with your website and mobile app. You can strengthen connections and boost conversions by collecting and using data from multiple touchpoints.
These are just a few ways email marketing may work with other inbound methods to develop a successful marketing strategy.
Email Marketing Tools and Software Options
Email marketing requires specific tools.
Mailchimp is known for its simple interface and robust functionality. Its automation, personalization, and analytics attract all sizes of organizations.
Constant Contact: Use the drag-and-drop editor to make emails that look professional. Email marketing automation, segmentation, and reporting are also available.
HubSpot's CRM system works well with its powerful email marketing platform. HubSpot lets you automate workflows, make emails more personal, and track how well they are doing.
ConvertKit was made for creators and small businesses. It has a simple interface and powerful automation features. It lets you divide your audience into groups, make targeted email sequences, and track how well your campaign is doing.
These tools and software for email marketing are just a few. Choose a platform based on your budget, the size of your email list, and what it can do.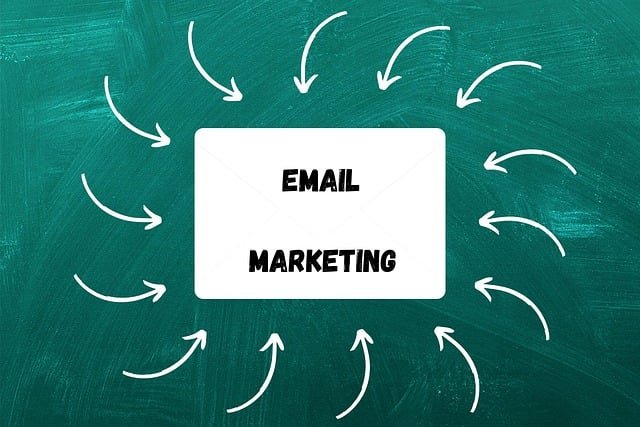 How Can EmailMarketing Fuel Your Overall Inbound Strategy
Conclusion: How Can Email Marketing Fuel Your Overall Inbound Strategy?
Email marketing could help inbound marketing strategies and increase sales. These marketing methods can be used to make connections, bring in money, and work with other inbound methods to make a full and successful marketing strategy. Email list building, content creation, personalization, segmentation, automation, and measuring performance are all part of email marketing. With these tips and the right tools and software, you can make the most of email marketing and grow your business. Start email marketing right away and turn your inbox into cash.