Hashtags help brands reach their target audience on social media and increase brand awareness. If you are thinking about how social media Hashtag work. Or how can your company differentiate itself with millions of hashtags? This post will reveal how to use hashtag methods to boost your social media marketing. We will teach you how to design a hashtag strategy that engages your audience and enhances your online presence, from hashtag anatomy through hashtag research and execution. Hashtags can improve your social media marketing!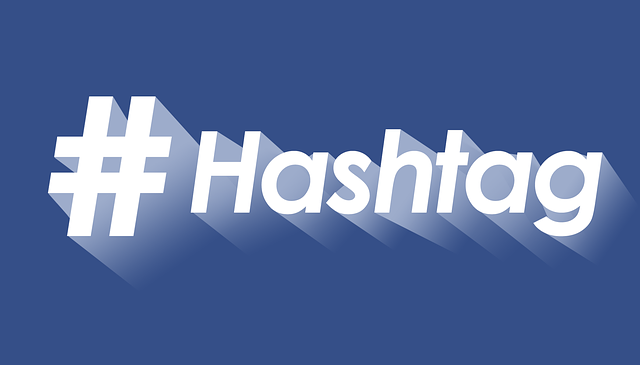 How do hashtags help social media marketing?
What is a hashtag used for? Hashtags organize content and boost social media marketing. A hashtag enhances brand visibility, reach, and engagement. Social media helps build communities, increase brand awareness, and reach more people.
We use social media differently now because of hashtags. The pound sign helps users organize and find related material by subject or theme. Hashtags allow companies to magnify their messaging, reach more people, and engage with their target market.
Hashtags boost organic reach in social media marketing. If you strategically use hashtags, people are more likely to find or view your postings. This may increase your exposure, attracting new followers, website traffic, leads, and conversions.
Social Media hashtags boost interaction and reach. Users are more inclined to like, comment on, or share posts containing hashtags they enjoy. Engagement shows interest and helps your content reach more people via social media algorithms, which favor posts with high engagement. Thus, hashtags may help you develop a brand community, stimulate user-generated content, and gain a devoted following.
Understanding How Social Media Hashtags Work
Understanding hashtags and their success factors is essential to using them in social media marketing. Hashtags may appear basic, but subtleties may improve their usefulness.
Hashtags are case-insensitive, so capitalization doesn't influence search results. Social media and social media produce the same results. However, CamelCase—capitalizing the initial letter of each word in a hashtag—improves readability and makes it simpler to comprehend.
Second, hashtags should be clear and relevant. Make it easy for people to understand the hashtag and its relevance to your business or content. Avoid confusing or cryptic hashtags. Instead, use popular hashtags related to your subject.
Third, hashtags must balance specificity and reach. Your intended audience may not locate your material if you use wide, generic hashtags. However, employing niche hashtags may restrict your content's reach. Find hashtags that are precise enough to attract your target audience yet have enough followers to assure exposure.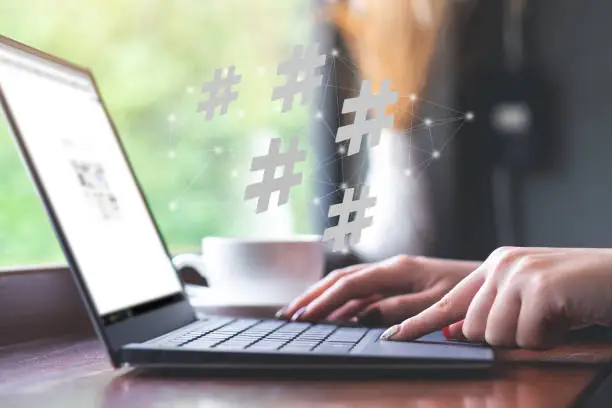 Selecting the Right Hashtags for social media awareness
Now that we understand hashtags and their success aspects, let's investigate and choose the correct hashtags for your social media marketing efforts. You may find hashtags that match your brand and appeal to your target audience. It helps you reach your marketing goals through research and best practices.
Finding hashtags that fit your business and audience is the first step. Start by brainstorming industry, product, and service keywords. Hashtag research starts with these terms.
After choosing keywords, research and evaluate hashtags. Social media searches, hashtag tracking, and analytics software may achieve this. Find hashtags with high search and industry engagement. These hashtags show an audience interested in the issue and may be used to create your own hashtag strategy.
Besides prominent Social Media hashtags, it's crucial to find specialty or industry-specific hashtags with a smaller but more focused audience. Reaching a more relevant and interested audience with these Social Media Hashtags may boost engagement and conversions. Niche hashtags may also distinguish your business from the competition and create niche authority.
After compiling a list of hashtags, assess their usefulness for your business and campaign. Consider relevancy, popularity, engagement, and competitiveness. To increase exposure and interaction while staying relevant to your target demographic, blend popular and specialty hashtags.
Using Branded Hashtags for Your Business
In addition to leveraging existing hashtags, branded hashtags may build community, brand loyalty, and user-generated content. Your brand's hashtags are usually tied to campaigns, events, or ideals.
Keep your branded hashtag short, distinctive, and in line with your brand's voice and values. Avoid general phrases and acronyms that might be misinterpreted. Instead, use distinctive, easy-to-spell hashtags that convey your brand's goal.
Branded hashtags may be used for contests, giveaways, user-generated content, and product or campaign promotion. Encourage your audience to include your branded hashtag in their posts to build brand recognition and community. Repurposing and sharing user-generated material on social media shows your audience's genuineness and excitement.
How do you research and choose the best hashtags for your niche and audience?
First, find your industry's most popular hashtags. Look at what your competitors are using and analyze the engagement they receive. Find your target audience's favorite hashtags using social media analytics. Use a mix of broad and niche-specific hashtags to reach a wider audience while still targeting your brand's most likely customers.
Conclusion: Boosting online presence using Social Media hashtags
Finally, hashtags are crucial to social media marketing. Hashtags help companies reach, engage, and connect with their target audience. Researching hashtags, using branded and trending hashtags, and tracking campaign results will help you master hashtag tactics.
Remember that hashtag success depends on balancing relevance, popularity, and specificity. Choose Social Media hashtags that match your brand, audience, and marketing goals. It may boost your social media presence and yield results. Using the right hashtags can boost your audience's reach and engagement.
Don't allow social media material to drown out your brand. Hashtags may boost your social media marketing.