Best Graphic Design Services India
Any business's marketing strategy depends on graphic design services in India. Whether it's a logo, web design, or commercial, graphic design directly affects how customers perceive a brand.
DidoGraphic provides graphic design services since 10 years ago. We at DidoGraphic, the leading graphic design company in India, offer reasonable prices, artistic design, and a full promotional package to make your graphic designs seen around the globe. At DidoGraphic, you can turn to a brilliant community of designers for everything from a spectacular New Logo to Photoshop design to Podcast design. 
Are you Looking for  organic traffic to your website?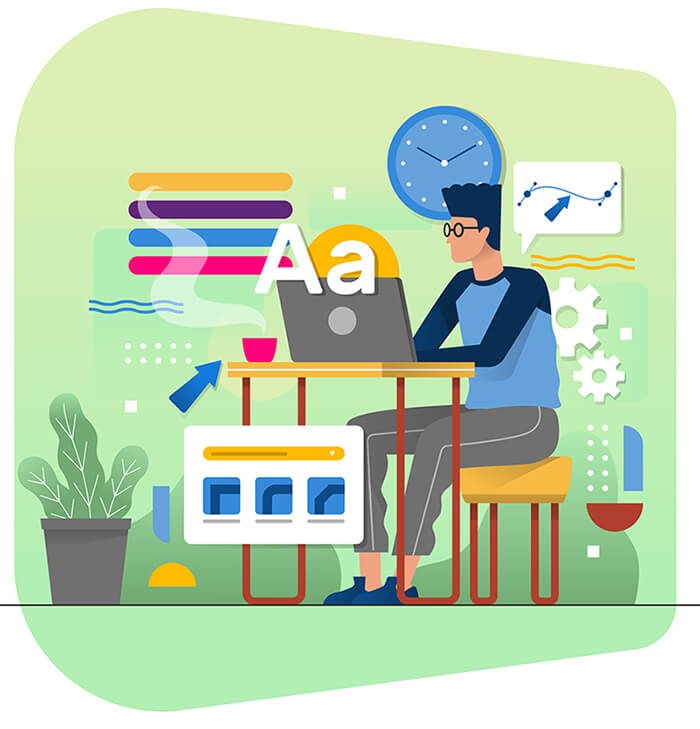 Graphic Design Services in India: That Drive Users To Take Action
We would like to introduce ourselves as a top graphic design company in India that specializes in producing visually appealing but cutting-edge graphic content that seamlessly integrates into business and corporate everyday operations.
Our skilled team is made up of a diverse group of extraordinarily trained graphic designers, each of whom has years of invaluable experience in this developing industry. These experts are passionate, full-time members of our creative family, so you can be sure of that.
You may fascinate and engage your devoted audience with exceptional effectiveness by using graphic design's various benefits.
Additionally, you may clearly and attractively communicate your most significant ideas, making them simple to comprehend.
We put a great value on your entire control over the creative process and your budgetary limits at DidoGraphic, a prominent graphic design school in India.
How A Graphic Design Company in India Can Help You Grow
The day when companies could succeed only on the strength of poor presentations and stale images is long over. Motion graphics and custom creations are experiencing a period of tremendous growth, and the market is teeming with cutting-edge motion graphics. In the contemporary environment, outdated and outmoded graphic concepts are unacceptable.
DidoGraphic is one of India's most renowned graphic design firms, emphasizing growth while offering services that go beyond national borders. Our goal is to improve both our companies' general user experience (UX) and their conversion rates (CRO).
Our Graphic Design Services in India Include:
Our team consists of very talented logo designers that excel in their field. With more than 10 years of comprehensive graphic design expertise, we provide great services that are adapted to different company demands.
Our graphic artists actively work together, paying close attention to every detail you provide, to translate your thoughts into striking visual representations. You can count on our team to deliver accurate and unique designs that meet your expectations.
We have been successful in helping many company owners over the years to get professional logo design services that strengthen their brand identities. We stay steadfast in our dedication to provide top-notch solutions.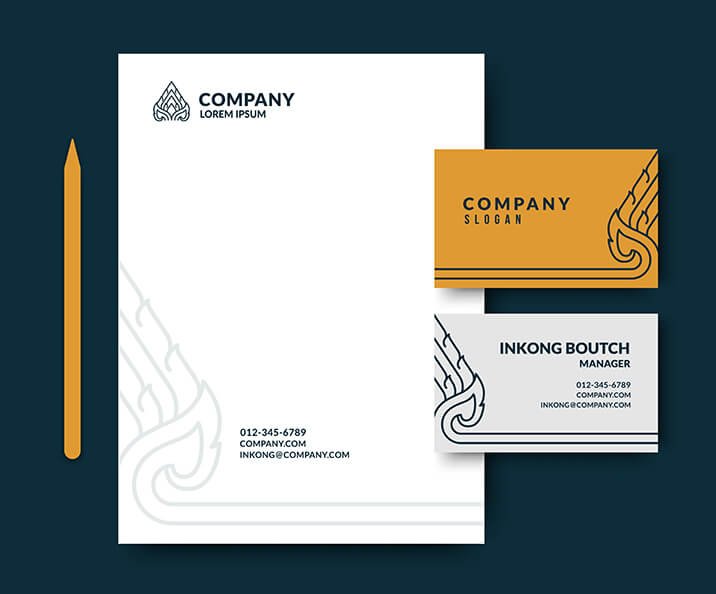 Corporate Identity & Graphic Design
We take into account corporate identity graphic design as part of our graphic design process for any business branding since it helps your brand connect with your audience.
Your brand should represent the brand identity and convey your history and vision to your consumers. And to achieve this in terms of visual, color, and form, corporate identity graphic design may aid you.
Graphic Design for Marketing Purposes
Hiring the finest graphic design firm to produce visuals for marketing reasons is always advised.
You may require the assistance of graphic designers when you begin advertising on social media marketing or other search engines like Google to generate the greatest marketing visuals for advertising objectives.
To generate marketing materials like flyers, leaflets, banners, postcards, brochures, and posters for better promotion, you may also engage graphic designers.
Get Best Graphic Designing Services in India From Professional Graphic Designers
Our team of skilled graphic designer in India always pays close attention to what the customer wants when they make a graphic. We are India's most reputable graphic design firm because of this. Consider giving us an opportunity to work on your graphic design project if you're looking for top graphic design firms so you can see how we vary from other graphic design firms in India.
Additionally, a specially created motion graphic design may effectively display the services of your company while encapsulating much of your content.
Graphic Design Work Portfolio
Corporate Identity Design
Product Label Illustration
High Quality T-shirt Design
Why Hire DidoGraphic As Your Graphic Design Company in India
We are among the best graphic design firms in India because to our professional staff. Besides this, we don't rely on freelancers whose availability can change at any time. We provide our customers with unique graphic design work that is always of the highest possible quality. We delivered on time and within their financial constraints.
The Graphic Designers on our team in India love creating simple and modern designs.
We have talented graphic designers and developers in India that can create eye-catching designs for your website.
Make graphic design more affordable
We can adjust our graphic design services in India to fit your budget. We assist both small and big businesses with our knowledge. Businesses of all sizes may select us as the finest alternative because of our affordable prices.
When you use our graphic design services in India, you will be given a broad selection of original concepts. Make sure you get the best if you want to succeed and impress others.
PROFESSIONAL GRAPHIC DESIGN
A graphic designer must first gather information about the client's goals, objectives, and target audience before beginning a design project. The information may include brand information, competitor information, and industry trends.
When a designer understands the project requirements, they usually start brainstorming and sketching ideas for the design. To explore different directions and concepts, the designer may create rough drafts, mood boards, or other visual aids.
The designer develops the design in more detail after selecting the most promising idea from the conceptualization phase. A digital mockup or prototype may be created, color schemes and typography are experimented with, and the visual hierarchy is refined.
The designer typically presents the first design to the client for review and feedback. If the client requests changes or revisions, the designer will incorporate them.
It is an essential element in order to produce a successful, polished end result. Every graphic design services provider in India approaches this process in a slightly different way, but we should at least acknowledge its importance as a vital stage in producing what we do as designers.
Lastly, the designer will deliver the completed design to the client. You may have to provide files in different formats or upload them to a CMS.
How can you choose the best graphic design firm in India to collaborate with?
Choosing the ideal graphic design company for your company could be challenging. If you use the following advice, finding a graphic designer who can fulfill your demands will be more straightforward:
It guarantees high-quality graphic design services in India!
Your brand will stand out from the competition thanks to the graphic designs we develop for it.
DidoGraphic is a leading graphic design agency in India because of its brilliant and experienced staff of designers. As one of India's leading graphic design firms, we are renowned for our incredible concepts and massive designs. 
DidoGraphic offers the top graphic design services in India.
We provide one-stop-shop graphic design services for digital creatives and marketing collateral.
Professional graphic design services may be advantageous to many different sectors. Our skilled graphic designers will work with you to stand out and expand your company. Professionally made graphics may convey the individuality of your
With more than 10 years of expertise, we provide specialized solutions for travel, lodging and dining, learning, healthcare, and real estate sectors. Our staff can also help you with marketing output dependent on your objectives.
Are you prepared to realize your graphic design company's full potential?
Connect with DidoGraphic as a Partner
No matter what industry you are in, we include you and your team in every stage of web layout design to ensure your website represents your company and helps you succeed.
Are you looking for a specialist to manage your regular graphic design requirements? You may employ graphic designers in India with DidoGraphic to help with your marketing and branding initiatives if you lack qualified creatives. Our designers will give your brand the appropriate appearance and feel.
What makes our team special as a graphic design company?
A creatively created digital design is the key to touch maximum numbers of visitors. Your customers will more likely to remember your brand's name if it's presented in a great graphical frame. So this is one thing we are passionate about. We aim to create the best design solution for your brand. We have a dynamic group of best talented designers who pay close attention to the client's special needs. From working on brand consistency to performing technical task like source files, we have got you covered with everything. This is not all. We have some other unique and considerable factors that make us special and trustworthy.
Our team always studies a project's requirements at the first place. We do understand that different project requires different type of graphic solution. So we pay individual attention to each project and study the business model and purpose individually. And then our designers create that best appropriate design. Our designers work day and night to make sure our each design looks relevant, appealing and interesting to the clients.
We always believe that good design comes from versatility. And this is why we always believe in accepting new challenges. Different work, different requirements always make our designers more creative. So no matter what industry you are talking about we can adapt every work challenge positively. Be it ecommerce and retail, be it travel industry, be it fashion and accessories and anything else, we can do some great graphic work on anything.
Also you can contact us for different work like print design, flyer design, poster creation, digital business card and more.
Our designing team is getting praised in all around the world. This is because our clients can see the passion in our designers' work. We have received millions of positive feedback on our recent designs. So we pretty much believe that our design is going to be your favorite design. So assurance of satisfaction is one thing we can always ensure.
FAQs About Our Graphic Design Services in India
A graphic designer or design firm in India organizes and conveys information via visual components, including typeface, photography, and illustration. Graphic designers in India use these methods to communicate their clients' thoughts and visions. Graphic design applications range from advertising and marketing to publishing and web development.
Graphic designers use software, typography, photography, and illustration, among other tools and approaches. A designer's skill set should also include an appreciation for white space, rhythm, and movement.
Graphic design is an exciting and demanding subject that calls for a diverse set of talents and abilities. The resources available today allow for acquiring the knowledge essential for a successful graphic design job.
Here are some of the reasons why you should consider DidoGraphic as your top graphic design company in India:
Have a team of experienced and talented graphic designers.
Offer a wide range of graphic design services. Provide excellent customer service.
There are several benefits to using graphic design services.
Create a polished and professional profile for your company with graphic design services. If you want to impress prospective consumers and clients, this is crucial.
Using graphic design, you may get your point out clearly and succinctly. To effectively communicate with your intended audience, you must do this.
Imagination: Graphic design is a great way to inject originality into promotional materials. That might make your products stand out from the crowd and be retained in the minds of your target audience for longer.
Building a recognizable brand requires the skills of a graphic designer. Having loyal and well-recognized customers depends on this.
The return on investment for graphic design services may be substantial. Increased sales and profitability have been demonstrated to result from well-designed marketing materials.
DidoGraphic is a trustworthy and honest graphic design company that always meets schedules, stays on budget, and charges fair prices. They strive to give excellent service and help with tasks and inquiries.