Do search engines ignore your website? Want to enhance your website's rankings and organic traffic with with All SMO Tools?  SMO—Social Media Optimization—uses social media channels to boost your website's exposure, engagement, and search engine rankings.
In this post, we'll dig into the world of all SMO tools and explore how they might aid in search engine optimization for your website. We'll cover social media scheduling, monitoring, bookmarking, and content sharing to boost your website's SEO. Let's explore SMO methods to boost your website's exposure!
What are all the SMO tools?
SMO tools are a set of digital marketing tools designed to optimize your website's performance on social media platforms. These tools help you schedule posts, track engagement, analyze campaign performance, and more. SMO tools streamline social media and boost website traffic.
Each SMO tool has unique features and functions. Some popular SMO tools include Hootsuite, Buffer, Sprout Social, SocialPilot, and MeetEdgar. These tools allow you to manage multiple social media accounts, schedule posts in advance, track engagement metrics, and analyze social media campaigns. You can optimize your site's social media presence and increase traffic with SMO tools.
In the following sections, we'll discuss how using all SMO tools for SEO can boost your website's search engine rankings.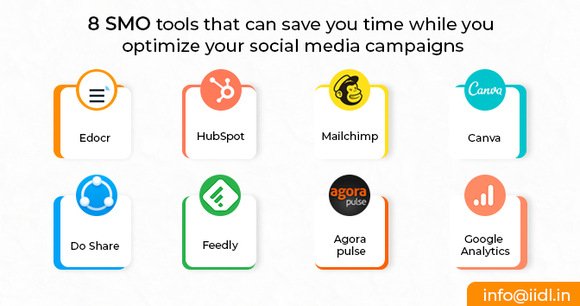 Image source by iidl
Benefits of using all SMO tools for SEO
Your website's search engine rankings can benefit from using all SMO tools for SEO. We'll examine some of these advantages:
Increased visibility and brand awareness
Social media platforms have billions of active users, making them a goldmine for brand awareness and website visibility. You can reach more people with SMO tools. Scheduling posts, engaging with followers, and sharing valuable content can boost website traffic.
Increased user interaction
Website SEO relies on engagement. Search engines value user interaction like likes, comments, and shares. SMO tools enable real-time audience monitoring and engagement, fostering meaningful interactions and a loyal community. Engaging with and encouraging followers to share your content can boost your website's SEO.
Increased website traffic and clicks
Increase website traffic with social media. SMO tools allow you to schedule posts at optimal times for your target audience, increasing site traffic. Optimize your social media profiles, use relevant hashtags, and share engaging content. You can boost organic traffic and click-through rates. This can ultimately help you reach a wider audience and achieve your marketing goals.
Better link building
Search engines can tell if your website is credible if it has backlinks. SMO tools can help you find link building opportunities by monitoring social media mentions and shares of your content. You can improve your website's search engine rankings by contacting influencers, industry experts, and other websites.
All SMO tools for keyword research
SEO requires keyword research to find the best keywords for your content. SMO tools may help you enhance your website's content and boost its search engine rankings through keyword research.
Social media monitoring
SMO solutions may use social media listening and monitoring functions for keyword research. These tools monitor industry and specialty debates and trends. Social media keywords and phrases can help you pick content keywords.
Hashtag research and analysis
Social media optimization relies on hashtags to arrange material by subject. SMO tools may find trending hashtags, related hashtags, and their popularity and engagement levels. Hashtags may boost your social media postings' exposure and viewership.
Competitor analysis
Analyzing competitors' social media efforts is another helpful keyword research method. SMO tools let you follow your rivals' social media accounts, engagement data, and content keywords. Understanding your rivals' keyword strategies might help you find fresh keyword prospects and improve your search engine rankings.
On-page optimization using all SMO tools
SEO relies on on-page optimization to boost search engine rankings. SMO tools may optimize on-page features for SEO.
Social sharing integration
People can easily share your content on social media with social sharing icons. SMO plugins and widgets make social sharing easy for users. Social sharing boosts content exposure and organic traffic.
Structured and rich snippets
Rich snippets and structured data in search engine results enhance your website's attractiveness. Search engines may better interpret and display your content using structured data markup from SMO tools. Structured data optimization may boost search engine rankings and click-through rates.
Social media metatags
Social media networks receive title, description, and image information from HTML elements called social media meta tags. SMO tools let you edit and optimize meta tags so your social media material looks good. Social media meta tags boost content aesthetics and engagement.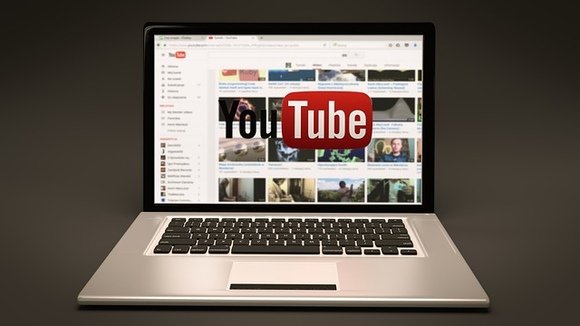 Analyzing backlinks with all SMO tools
Search engines trust authoritative websites with backlinks. SMO tools can evaluate and monitor your website's backlink profile. It also helps uncover and optimize backlinks for optimum SEO effect.
Backlink analysis and monitoring
SMO tools track backlinks amount and quality. These tools let you find high-quality backlinks, examine their anchor texts and domains, and track backlink profile changes. You can keep your backlink profile clean and authoritative by constantly evaluating your backlinks and disavowing poisonous or low-quality links.
Competitor backlink analysis
Your competitors' backlink profiles may reveal link building opportunities. SMO tools let you evaluate rivals' backlinks, find their sources, and discover new link development tactics. Competitor backlink research can help you find trustworthy industry websites, link to them, and improve your website's search engine rankings.
Link reclamation
Link reclamation is the process of reclaiming lost or broken backlinks to your website. SMO software may monitor social media mentions of your brand or website to find broken backlinks. Contacting website owners to fix broken links or add your URL can boost your website's search engine rankings.
Tracking website performance with all SMO tools
SEO and decision-making require monitoring and assessing website performance. SMO solutions track social media success for your website.
Social media analytics
SMO tools measure likes, comments, shares, and follower growth. These statistics reveal audience preferences, behavior, and engagement. These indicators may help you refine your social media strategy, find audience-pleasing content, and boost website performance.
Website analytics integration
SMO technologies and website analytics let you track social media's impact. Traffic sources, bounce rates, and conversion rates may help you assess your social media efforts and improve your website's content and user experience. This integration shows your website's performance and helps you make SEO-friendly decisions.
Campaign tracking and reporting
SMO tools track social media campaigns. Campaign-specific tracking lets you analyze conversions, evaluate campaign effectiveness, and assign them to campaigns or social media channels. These ROI statistics help you optimize your SEO strategy and resource allocation.
Social media integration for SEO using all SMO tools
Social networking might boost your SEO rankings. SMO tools allow you to incorporate social media into SEO with a variety of functions.
Social media content scheduling
SMO tools prioritize scheduling social media content. These apps let you pre-schedule social media postings for consistent content dissemination. Schedule your articles to reach your target audience at their most active times to boost interaction and website traffic.
Social media monitoring and engagement
SMO tools let you track and interact with discussions in real time. These tools let you track brand mentions, reply to messages, and measure engagement. Engaging with your audience builds connections, brand loyalty, and website traffic.
Social media advertising and promotion
SMO solutions interface with social media advertising platforms to design and manage sponsored social media campaigns. These platforms can target highly relevant audiences and increase traffic to your website. SMO technologies provide ad scheduling, budget management, and performance monitoring to maximize social media advertising ROI.
Generating reports and insights with all SMO tools' robust reporting and analytics features helps you measure the impact of your social media efforts and generate SEO strategy insights.
Social media performance reports: SMO tools give detailed information on interaction, follower growth, and popular content. These reports let you manage your social media strategy, discover trends, and enhance SEO using facts.
Campaign performance reports: SMO tools let you create campaign-specific reports that show how your social media marketing has performed. These statistics cover impressions, clicks, conversions, and cost per acquisition. These reports help you find the best campaigns, optimize budgets, and improve SEO.
SMO tools can produce competitor analysis reports. These reports reveal your rivals' content, engagement, and strategy. These studies may help you find SEO possibilities, identify strategy gaps, and keep ahead of the competition.
In conclusion, SEO optimization is crucial for organic traffic and search engine rankings in the digital age. All SMO tools may enhance website visibility, engagement, and performance. SMO tools improve SEO via keyword research, on-page optimization, backlink analysis, and social media integration. Use all SMO methods to increase SEO. Use SMO tools now to increase your website's search engine rankings!