Are you planning to set up a professional website for dental services? But you probably don't know how to make your dental website design stand out from the competition.
Your dental website is your online calling card. It's the first impression that potential patients will have of your practice, so it's important to make sure it's designed well.
In this blog, we will cover top tips that will help you create high converting dental website designs. I will also let you know why you need a professional website designer.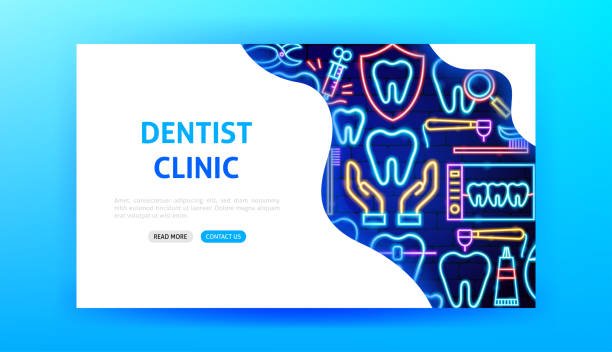 Why do you need a website for dental services?
A dental care website is essential for dentists seeking new patients and growth. Dental websites are necessary for the following reasons:
Your online marketplace Your website is prospective patients' first impression of your practice, so make it professional and well-designed.
The resource is available 24/7 for patients. Patients may learn about your practice, offerings, and personnel via your website. Your website lets people make appointments, learn about financing, and read reviews.
It attracts new patients. By making it easy to locate you online, your website may attract new patients. Potential patients should find your website first while looking for dental services.
It builds patient trust. Your website may help you create patient trust by offering accurate and current office information. Your website may tell patients about your team and your dedication to exceptional treatment.
Promotes your services. Your website can market your services and expand your audience. Share news about your practice, expertise, and special offers on your website.
It tracks outcomes. Track your results on your website to understand what's working and what's not. Analytics tools measure website traffic, leads, and conversions.
There are several resources to assist you in developing a dental website design. A professional website designer or website builder may help you develop a website without coding.
Make sure your dental website design reflects your practice and care, no matter how you design it. A well-designed website may attract new patients and boost your company.
10 tips for creating a high-converting Dental Website Design
1: Have a clear goal.
Know why you're building the website for your dental services. Do you want more interest, appointments, or information? Once you're sure, configure your site for your goal.
Understand Your Goal: Determine your desired website design purpose.
Adjust as needed. Set up your webpage for that.
Fit: Everything on your website should support your purpose.
2: Be easy to find.
Make a dental-focused mobile website for simple access. Optimize your dental website design for search engines so patients may discover you. Online directories and social media may also boost your exposure and viewership.
3: Show, Don't Just Tell
Make your website interesting with pictures and videos. Show off your work and your practice using really good photos and videos.
In order to get people's attention, post photographs and videos of high quality. Showcase your work. Give people the opportunity to evaluate your skills.
4: Keep It Simple and Clear
It's crucial to write things in a way that everyone can understand. Skip the flowery language and references that only specialists will understand.
Use easy-to-understand words. Do not write as if you are addressing a scientist but rather a close friend.
Don't make folks search for the information; just get to the point. Place the most critical information first.
People will be able to understand what your website is about; it will showcase your abilities; and it will be simple for everyone to use if you follow these instructions.
5: Highlight What Makes
Showcase your dental practice's uniqueness. Why were you chosen? Spread this great content on your website.
Find out what makes your dental practice great. Your "unique selling proposition" is also known as your USP.
Tell website visitors why you're exceptional. Your distinctiveness makes others more inclined to choose you.
6: Make Getting in Touch
People will readily contact you. Your dental website design should make asking questions and booking appointments easy.
Your website should include your phone number, email, and other contact information.
Simple Steps: People shouldn't have to search far to reach you.
When it's easy to connect, more patients will contact you.
These steps make your website a showcase of your awesomeness and how to approach you.
7. Search engine optimization for your site
Your dental website design will be easier to find on search engines. This is SEO. It helps your website rank in dentistry searches.
SEO increases your website's visibility on Google and other search engines.
Help people find you: Your website may appear in dentistry search results. This attracts new patients.
8. Update your webpage.
Add new blog articles, news pieces, and patient-generated material to keep your website fresh. This engages tourists and adds freshness. Share patient tales to show satisfaction and your dedication to good service. By doing so, your website will remain engaging and useful, showing your dedication to patient care.
9. Promote your website on social media.
Get your website seen on social media. Promote your website and interact with patients online. How to:
Share dental website design Content: Post on social media. Showing off your website's wonderful things to everyone.
You may also advertise on social media. These are internet posters that attract attention.
Ask patients to follow you on social media. Like having many buddies that want to know what you're doing.
If you accomplish these things, more people will know about your dental website, and you may communicate with patients online.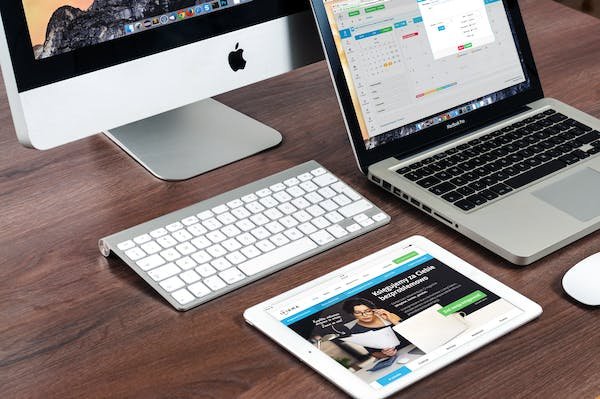 10. Measure outcomes.
You should monitor your website's performance. You must track website visitors to achieve this. This shows what's working and what's not.
Use measurement tools. Special tools may assist. Tell them something like:

Visitors: You'll know how many people visit your website.
Leads: These visitors may be interested in your product. These are leads.
Conversions: You'll want to know how many leads purchase or sign up for a product or service.
You can tell whether your website is working and if users are finding what they need by monitoring these items. This lets you enhance your website and make more people happy!
In conclusion, a well-designed dental website is essential for dentists seeking new patients and growth. By following these blog suggestions, you can establish an informative, interesting, and user-friendly website. 
READ ALSO: Drive business growth with a CMS website design agency