Want to grow your business with social media? But don't know the Advantages of Social Media Marketing. Social media marketing boosts brand exposure, consumer engagement, and sales. Social media platforms enhance message sharing and online presence. These allow organizations to target demographics, analyze campaign results, and improve methods in real time for optimum ROI. You can boost reach, client loyalty, and income for businesses of all sizes.
Today we will discuss the top 5 Advantages of Social Media Marketing.
What is Social Media Marketing?
Promotion of businesses, goods, and services is the goal of social media marketing (SMM), which is carried out on sites like Facebook, Instagram, Twitter, and others. Its objectives are brand recognition, customer engagement, and business success. This involves content creation, community engagement, paid ads, influencer partnerships, analytics, and social listening. SMM adapts to the changing digital landscape by using hashtag campaigns, video marketing, and cross-platform consistency. A well-planned strategy, creativity, and continuous monitoring are crucial for success.
The Top 5 Advantages of Social Media Marketing
1. Maximizing Reach: Expanding Your Audience
Social media platforms have massive user bases, making them a goldmine for expanding businesses. Facebook will likely dominate social media in 2021 with 2.85 billion monthly active users. With 2.2 billion and 2 billion users, YouTube and WhatsApp follow closely. Small businesses need to know these platforms' demographics and usage patterns to reach their target audience.
Your target market's preferred social media platforms must be identified to maximize reach. Statista reports that young adults use Snapchat, Instagram, and TikTok. You can boost your brand's visibility and reach by using these platforms and creating content that resonates with your audience.
2. Segmenting Your Audience: Paving the Way for Personalized Marketing
Each social media platform attracts a distinct audience with unique preferences and interests. Understanding these demographics helps small businesses segment their target audience and tailor their marketing. Forbes emphasizes the importance of choosing the right social media platform based on your business goals and target audience.
For instance, LinkedIn provides a professional networking platform that is ideal for reaching business clients. On the other hand, Instagram's visual-centric approach appeals to a younger demographic, making it an excellent choice for businesses targeting millennials and Gen Z. By aligning your social media marketing efforts with the preferred platforms of your target audience, you can establish a stronger connection, foster engagement, and drive conversions.
3. Advantages of Social Media Marketing-Enhancing Visibility: Building Brand Awareness
Social media marketing has a big advantage: it helps more people know about and recognize a brand. Sites like Facebook, Instagram, and Twitter are good and not expensive for small businesses to show what they sell to many people. OptinMonster says using tools for social media marketing is important to make more people aware of a brand and be seen more on the internet.
Many tools are there to help businesses get more followers, bring in new people, find potential customers, and even make people finish buying things they left in the cart. Twitter Analytics can show how well tweets are doing and let businesses change things to get more likes or comments. Canva, a tool for making graphics, lets businesses make pictures that look nice and get the attention of the right people. These tools really help a brand be seen more, get more customers, and grow.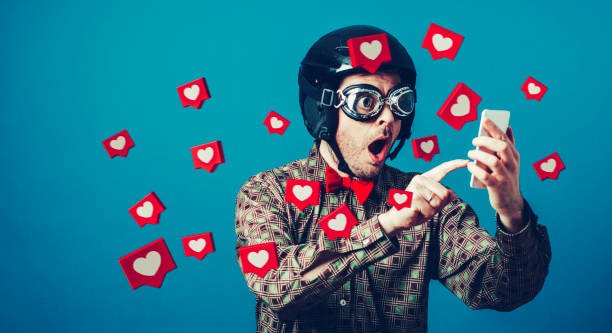 4. Driving Sales: Building Relationships and Customer Loyalty
Social media marketing is all about making real connections with customers. By sharing interesting posts and getting people to talk, businesses can increase sales, keep customers interested, and make them like the brand even more. DidoGraphic highlights the importance of providing interesting and valuable content that gives users a reason to keep coming back.
When customers feel valued and heard, they are more likely to become repeat buyers and advocates for your brand. Social media platforms allow customers to chat, comment, and receive immediate responses. This level of interaction boosts customer satisfaction and gives businesses valuable feedback to improve their products and services. Social media can boost sales and customer loyalty by building trust and relationships.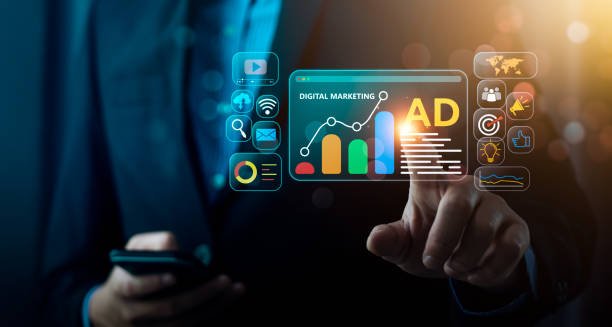 Advantages of Social Media Marketing
READ ALSO: How to Choose the Right Social Media Hashtag for Your Posts
5. Cost-Effective Advertising: Maximizing ROI
When compared to traditional ways of advertising, social media marketing is a more affordable option for small businesses to showcase what they offer. Traditional methods like sending mail, putting ads on TV, putting big signs on the road, or advertising in newspapers can cost a lot. But with social media marketing, businesses can reach many more people without spending so much money. The potential to get back what you invest (ROI) is really good.
Social media influencers may work with businesses. Give them a sample of your goods or service and ask them to advertise it to their followers. This collaboration can yield big outcomes without investing much.
Search engine marketing (SEM) may complement social media marketing for small enterprises. SEM means spending money to show ads and banners on websites where the people you want to reach are looking. The good thing about SEM is that you can see more people coming to your website and guess how much you're getting back for what you spent.
So why choose DidoGraphic for your Social Media Marketing services?
With our expertise in leveraging social media platforms, we can help your small business maximize the advantages of social media marketing. From crafting engaging content to managing campaigns and analyzing performance, we offer comprehensive solutions tailored to your unique business needs. Trust DidoGraphic to unlock the potential of social media marketing and drive your business toward growth and success.
In conclusion, small businesses benefit from social media marketing.They sell more, connect with more people, and save money on social media. It's crucial to understand your audience. Social networking helps you reach clients. It can help you to boost a company's brand, market share, and competitiveness.
READ ALSO: Hyperlocal Social Media Marketing: A Local Approach to Digital Success