Are you tired of low website traffic? Do you want to boost your online visibility? What do you need to balance when doing SEO? Make sure your website is search engine optimized (SEO)! If you use the appropriate techniques, your website may experience fantastic success. Be abreast of the most recent adjustments to search engine algorithms and modify your strategy as necessary. By adopting a balanced strategy that takes consumers and search engines into account, you can optimize your long-term success.
This blog will cover the crucial elements of a successful, well-rounded SEO strategy. While it may call for some flexibility and hard work, we guarantee it will be worthwhile.
What do you need to balance when doing SEO
Content
Each effective SEO strategy must start with its content. It is essential to provide consumers with useful information that addresses their inquiries. Correct, interesting, helpful, and relevant information is needed. Also, it must include logical headers, subheadings, paragraphs, and bullet points. It's crucial to include keywords and phrases that match the user's purpose and website objectives, but they should not appear forced or spammy. Finally, to stay current, update materials.
Keywords
How do search engines find the best website for your search? All due to keywords, really! A keyword describes a website's content. Search engines can better match your query to the most relevant results when they are able to comprehend the context of your search.
Hence, use relevant keywords that truly reflect your subject and location if you want your company to be discovered online. Take into account the motivations behind the searcher's inquiry. Are they trying to find a certain website, exploring other products, or attempting to perform an action?
Using the proper keywords will increase the traffic to and SEO of your website. But how do you choose? You may use a variety of tools to choose keywords, research your competition, and examine the statistics on the organic search traffic to your website. You can even learn what your clients want!
Ranking keywords based on relevance, search volume, and competition Then integrate them into the text, meta tags, and URLs of your website. The probability that your target audience will discover you rises as a result.
Technical SEO
It's essential to use technical SEO to optimize a website. SEO focuses on website operations, performance, and security. Technical SEO encompasses various aspects like speed, mobile friendliness, crawlability, and indexability. Technical SEO makes it simple for people and search engines to locate and navigate a website by ensuring that all these elements operate flawlessly together. Technical SEO also assists in avoiding mistakes, duplicate content, and penalties that might impair a website's rating. Give technical SEO the attention it deserves to advance your website.
Off-page SEO
The development of a website's reputation, authority, and popularity in terms of SEO depends heavily on off-page optimization. Backlinks, social media, customer reviews, citations, brand mentions, and other methods must be used to establish your website's credibility and trustworthiness. Your site's visitors and referrals can be increased. It helps if you build trustworthy relationships with other credible websites and influential people. Hence, to improve your online presence and raise your rating on search engines, remember to include off-page SEO methods in your marketing campaigns.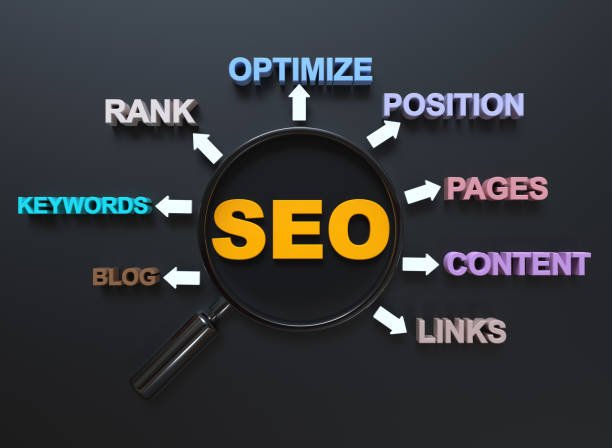 User Experience
User experience (UX) is an important component of technical SEO. 
Site security: Check whether it meets security standards set by the industry.
Page speed: Pages that load more quickly get higher rankings because they provide a better user experience.
To make your content mobile-friendly, test it on different devices.
Usability: Make your website's navigation simple and easy to find.
Domain Authority
Do you think search engines can't find your website? It's not just you! Website optimization requires great content, strong backlinks, and a good user experience. These elements raise the domain authority of your website, a crucial indicator of how well you'll do in search engine results.
How may your domain authority score be raised, then? While there is no fast remedy, certain tested methods might be helpful:
Get high-quality backlinks from reliable websites for search engine credibility.
Create relevant, high-quality content regularly. Visitors will remain interested and keep returning as a result.
Make your site faster and mobile-friendly. Each of these elements helps to improve the user experience, which might raise your domain authority.
Social media, email, and other channels can promote your website.
Put your energy into developing a credible brand that people will recognize.
Remember that it takes time and work to increase your domain authority. You'll succeed if you persist. What are you waiting for? Start now and see your website's ranks rise!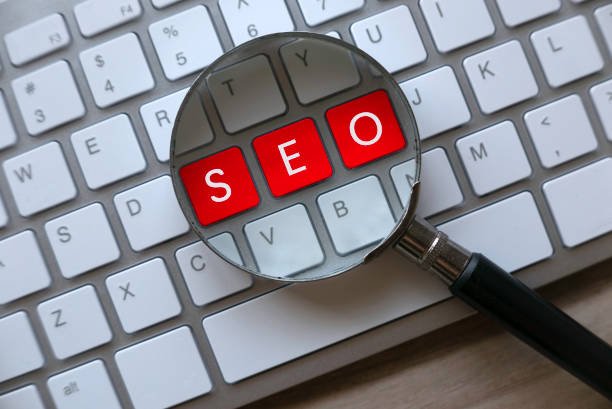 What do you need to balance when doing SEO
The challenge of balancing SEO elements is difficult. Then What do you need to balance when doing SEO? It needs planning, execution, monitoring, and evaluation. It also calls for adaptability to shifting market circumstances, user behavior, and algorithmic requirements. The following guidelines may help create a balanced SEO strategy:
Prioritize the user. SEO's main objective is to satisfy users. All SEO variables should thus be in line with the user experience and goal.
Put quality above quantity: In terms of SEO, quality is more crucial than quantity. The main things that affect ranking and conversion are quality content, links, and signals. Thus, avoid producing or obtaining links or material that is of poor quality or is unrelated and might detract from the site's performance or reputation.
Be logical and consistent. For SEO, consistency and coherence are crucial. Following the same standards and best practices across all sites and platforms is what is meant by consistency.
Coherence refers to making sure that all platforms and sites are logically related to one another and integrated. Thus, avoid producing or utilizing material or links that clash or are unclear since they may frustrate or confuse the user or search engine.
Test and evaluate: For SEO, testing and evaluation are essential. Testing involves testing with various techniques and approaches to determine which is most effective for the website and its objectives.
Measuring entails keeping track of and examining the outcomes and findings of tests and activities. Consequently, to assess the efficacy and efficiency of the SEO strategy, use tools and techniques like analytics, audits, reports, surveys, feedback, etc.
Do It Yourself or Hire a Professional SEO Team?
DidoGraphic's staff is informed about the most recent SEO approaches and can assist you in determining which ones are most effective for your website. Your time will be freed up to concentrate on other aspects of your organization while we handle the time-consuming process of continuous SEO efforts.
As an agency, we have resources for data monitoring and analysis, technical problem identification, and keyword research. We provide a frank assessment and may identify portions of your website that obstruct your SEO efforts.
We monitor and assess the development of your SEO initiatives and provide thorough performance and ROI statistics. Our methodology may be modified in response to changes in search engine algorithms, ensuring that your SEO plan is always current.
Last but not least, we can maintain the consistency of your SEO efforts even if members of your own team depart the organization.
Conclusion of What do you need to balance when doing SEO
SEO is not a one-time thing. It's a repeatable process to optimize your website. SEO requires balancing keyword selection, content creation, link building, user experience improvement, and technical issues. This increases organic traffic, conversions, and revenue. Remember that SEO takes time. SEO requires time, money, and keeping up with trends. Thanks for reading this post on a blog. I hope today taught you something new.