SEO copywriting service has become an effective technique in digital marketing. Keyword stuffing for search engine rankings is over. Nowadays, success requires the right mix of SEO and CRO. SEO copywriting services are companies' hidden weapons for increasing online visibility and conversions. These services mix persuasive writing with SEO to help organizations develop engaging content that ranks highly in search engines and converts their target audience. SEO copywriting services optimize your web content, from meta descriptions to keywords.
This post will discuss how SEO copywriting services may help companies improve their online presence and get results.
Understanding Keywords and Their Role in SEO
Keywords drive SEO copywriting. These are the search terms people use to find items and information. If you use relevant keywords, your website will rank higher in the SERPs. It's crucial to balance keywords and text flow. Keyword stuffing might hurt your SEO.
Keyword Research for SEO Copywriting
Keyword research must precede copywriting. Your business's keywords might help you optimize your content for the correct audience. Keyword research analyzes search volume, competitiveness, and brand relevance. Google Keyword Planner and SEMrush may help you locate content keywords.
On-Page Optimization Techniques for Better Search Engine Rankings
On-page optimization boosts a website's rankings and relevant traffic. Optimizing meta tags, headers, URLs, and keyword placement in text may achieve this. If you want to rank better in search engines and obtain more visitors, on-page SEO is crucial.
Writing High-Quality and Engaging Content for SEO
SEO copywriting requires keywords and high-quality, compelling content. Copywriters must provide valuable, engaging material. Persuasive language, narrative, and pertinent facts are used. Businesses may enhance conversions by creating content that connects with their target audience.
The Role of Meta Tags and Meta Descriptions in SEO Copywriting
SEO copywriting requires meta tags and descriptions. Meta tags and meta descriptions provide search engines with information about a website. Optimizing these tags and descriptions with relevant keywords and attractive language may boost click-through rates and organic traffic.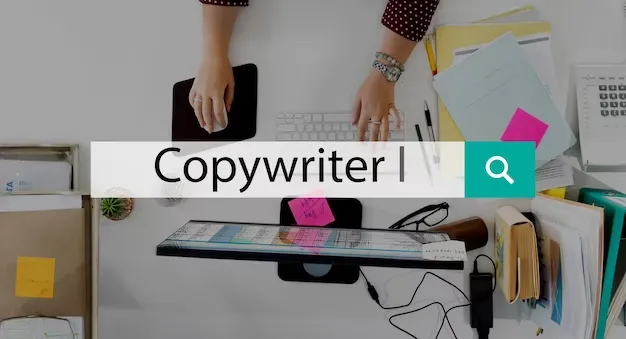 Optimizing Headlines and Subheadings for SEO
Headlines and subheadings organize material and help SEO. Keywords in headlines and subheadings may boost search engine rankings. Well-written headlines might also persuade viewers to click on your information.
Incorporating Keywords Naturally into Your Content
It's critical to organically integrate keywords into your text. Keyword stuffing and inappropriate placement might turn readers off. Copywriters should smoothly integrate keywords into their material to make reading enjoyable.
The Impact of Mobile Optimization on SEO Copywriting
Mobile-optimized websites and content are essential in today's mobile-first environment. Mobile optimization boosts SEO and the user experience. As smartphone usage increases, search engines favor mobile-friendly websites. Copywriters should make sure their material is mobile-friendly, responsive, and fast.
Measuring Your SEO Copywriting Success
Measure and monitor crucial indicators to evaluate your SEO copywriting. Google Analytics shows traffic, bounce rates, and conversions. Businesses may enhance their SEO copywriting by studying these variables and making data-driven choices.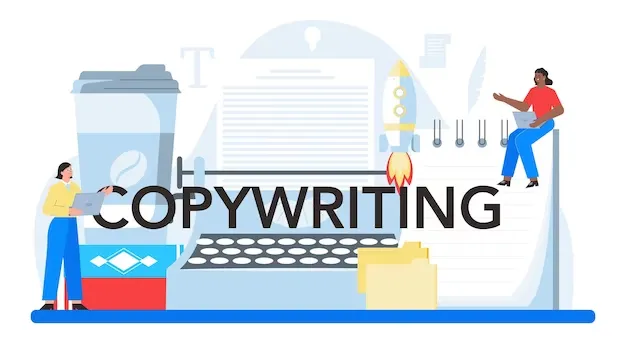 Benefits of Hiring Professional SEO Copywriting Services
Improve search engine rankings.
SEO copywriting services boost search engine rankings. Businesses often struggle to be seen on search engines with so many web pages. Professional SEO copywriting services may help companies boost their search engine rankings by crafting keyword-rich, high-quality content. SEO copywriters study industry-specific keywords and phrases.
Businesses may boost exposure and organic traffic by developing content around these keywords and phrases. Professional SEO copywriting may help firms improve search engine rankings, which is essential in today's digital economy.
Increase website traffic and sales.
Professional SEO copywriting may boost website traffic and revenues. SEO copywriting optimizes website content for search engines (SERPs). Professional copywriters may boost a website's search engine rankings by using keywords and SEO best practices. Increased exposure may improve website traffic and attract potential consumers or clients.
Well-written text may also convince visitors to buy, sign up, or contact the company. Professional SEO copywriting may boost website traffic and sales, resulting in a high ROI.
Optimize content for keywords.
Keyword optimization is crucial to SEO copywriting. Keywords determine your website's exposure on search engine results pages. Skilled SEO copywriters use a number of methods to find the best keywords for your website and effectively include them in your text.
This requires keyword research to determine the phrases most likely to bring visitors to your site and then organically integrating those keywords into your writing to improve its quality and relevancy. Professional SEO copywriting may boost your website's search engine rating and consumer exposure by keyword-optimizing your content.
Save time and resources.
Businesses might profit from hiring SEO copywriters. Saving time and resources is a major benefit. High-quality website and blog material takes time, research, and work. Businesses may concentrate on other important tasks by outsourcing this duty to a skilled copywriter. Professional copywriters may also generate SEO-optimized, entertaining content to boost website traffic. Professional SEO copywriting services may save organizations time and money while enhancing their online presence and targeting their audience.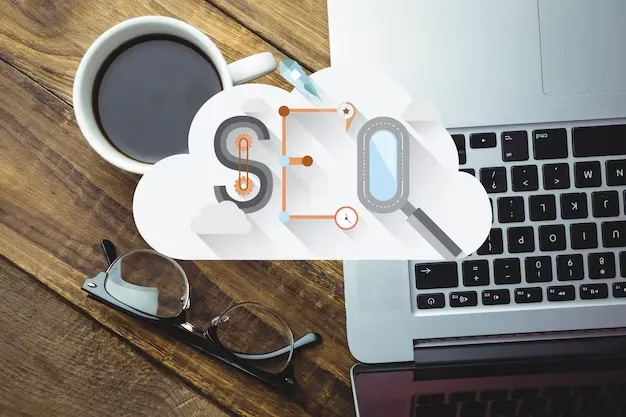 Establish credibility and authority.
Professional SEO copywriting services may boost a brand's reputation and authority. SEO copywriters know how to produce content that search engines and readers like. Your website will rank better in search results if you use relevant keywords, optimize page titles and meta descriptions, and follow on-page SEO best practices.
Increased exposure may help position your business as an industry expert, which can enhance visitors, prospects, and conversions. Professional copywriters may also develop engaging, informative material that keeps readers coming back for more. Professional SEO copywriting may boost your online visibility and establish your company as an industry authority. This will boost website traffic and improve the user experience.
To conclude, SEO copywriting services are now essential for businesses that want to improve their online presence. These services combine compelling writing with SEO to create content that performs highly in search engines and engages and converts audiences.
SEO copywriting requires keyword research, on-page optimization, and mobile optimization to get results. Professional SEO copywriting helps companies achieve their online marketing objectives and remain ahead of the competition. A firm may simply meet its online marketing objectives and beat the competition by hiring expert SEO copywriters.