Want to grow your company revenue and brand awareness? Or are you looking for the best graphic design company in Kolkata? Then you are in the right place.
We will help you to find top branding experts. Who can help you to make your company stand out? You can also establish a solid reputation with the help of a top-notch graphic design services agency.
While considering an agency, you will do good research on Google about that company.

Check the company has expertise with the specified skills and has a good work portfolio. You will also check the pricing structure if that suits your business. Additionally, we'll cover how it can help you advance your marketing goals. Consider the following factors when selecting a graphic design firm.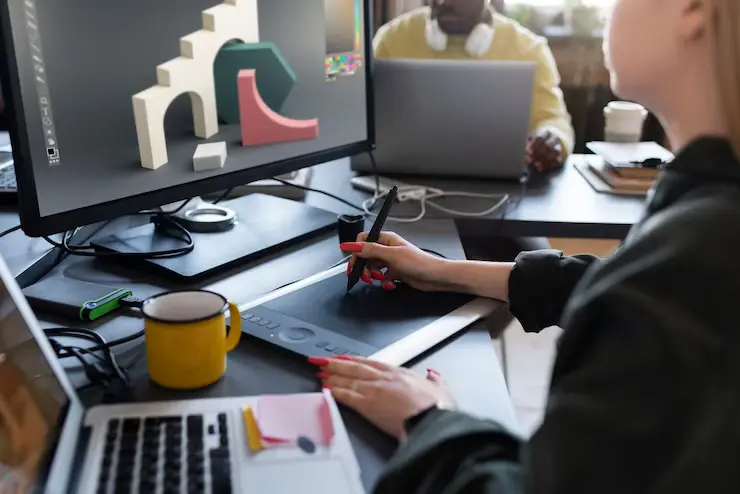 Why choosing the best graphic design firm is essential for your business?
Graphic design is essential to branding. The viewer is left with a lasting impression of a brand's visual depiction. With a strong logo, website, and marketing materials, your brand's message can be spread more clearly. The success of a graphic design firm greatly hinges on its selection. A great design firm can create your brand identity such that it reflects your beliefs and appeals to your target audience. Your brand's reputation will suffer if you choose the incorrect design firm, and you'll struggle to meet your marketing objectives.
Factors to consider while selecting a Branding design firm
If you don't have ideas about how Brandingdesign works. It will be a little difficult for you to find the best Branding design company. There are several factors when choosing any Branding design company for your business. You should remember the following:
Case studies and portfolios of completed projects
The portfolio and case studies of the Visual design firm should be taken into account. A portfolio of prior work will be available from a seasoned design firm. Look for successful examples of comparable initiatives. You can determine if a design firm can satisfy your requirements and what to anticipate from them.
Kolkata-based graphic design firms provide a range of services.
The services offered by graphic design firms include designing logos, websites, brands, and marketing material. Make sure the design business you choose provides the services you need. Finding out whether they have any design specialties is another smart move. Find a business that specializes in web design, for instance, when you require website design.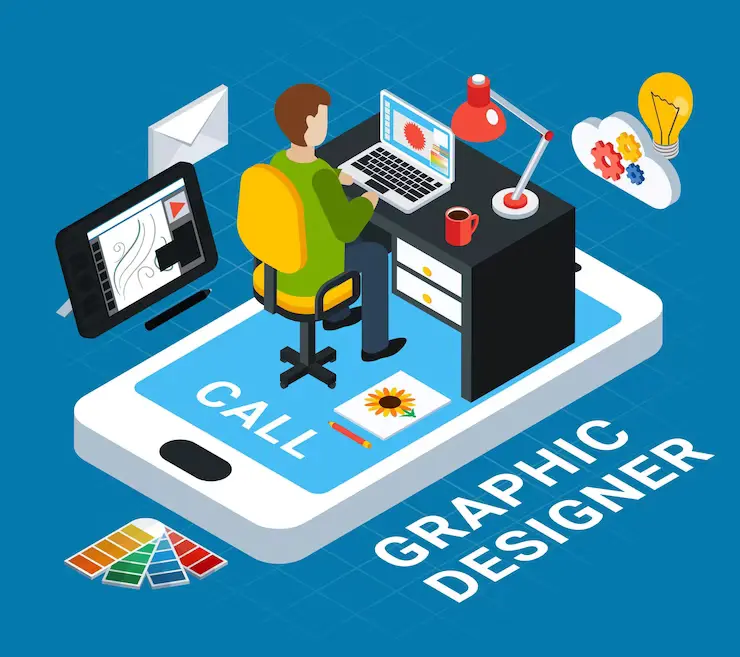 Budget and price considerations
When selecting a Visual design firm, cost should be taken into consideration. There are some design firms that bill by the hour, and others have set prices. Pick a design firm that fits your budget. You need to choose a business that falls within your means.
Having conversations and working together with the graphic design team
Communication is essential when working with a graphic design firm. Make sure the business has a clear communication procedure and answers your demands in a timely manner. Additionally, it's critical to consider teamwork. An excellent option is a business that appreciates your input and includes you in the design process.
The contribution of visual design to brand awareness and identification
Brand identity and recognition are greatly influenced by its visual style. A good logo, website, or other marketing materials make you stand out. It will also impact your target audience. A design firm that comprehends brand identity is necessary for a unique and distinctive brand.
Reviews and testimonials from previous clients
Checking a graphic design company's testimonies and reviews before choosing them is a smart idea. You will get knowledge of their standing and their capacity for performance. Look for evaluations that are relevant to your requirements and industry.
Conclusion
The best graphic design firm is the first step in creating a successful brand. Before selecting a choice, it's crucial to have a look at the portfolio, services provided, price, communication, and testimonials. When your brand is created by a reputable design firm, it may represent your beliefs and connect with your target audience. Take your time, do thorough research, and choose a design firm that will assist you in achieving your marketing objectives. As a consequence, your company will become more noticeable.
FAQ
What are the services covered in graphic design?
Graphic design covers several services. Graphic designers often create logos, branding, websites, marketing materials, and print designs. A company's logo is a distinctive symbol or phrase. Company branding comprises color palettes, typography, and graphics. Web designers create attractive, practical, search-engine-optimized websites. Brochures, flyers, and ads promote items and attract buyers. The print design creates attractive and informative business cards, posters, and packaging. Graphic designers typically alter photos and illustrate. Graphic design is essential to contemporary business and marketing, helping to communicate with consumers.
How does a Visual designer work?
A Visual designer uses computer software or hand tools to create visual concepts. The goal is to convey motivational, educational, and captivating ideas to consumers. Some of the projects that designers work on include advertisements, logos, websites, and packaging. Ensure that products meet clients' objectives by collaborating with designers of visual communication.
They will collaborate closely with the client to develop a design that accurately reflects their brand. After the design is completed, the Visual design creates digital variations of the logo.
Why should you select graphic design services?
A strong brand identity will help businesses compete effectively. Graphic designers can help businesses create aesthetically pleasing and persuasive marketing materials.
What are the eight graphic design types?
Graphic design includes branding, web design, advertising, packaging, print design, environmental design, motion graphics, and art and illustration. Ensure the client's needs are met with high-quality designs.
What is the finest software for graphic design?
As each designer prefers a particular piece of software depending on their project specifications and preferences. Graphic design software such as Adobe Photoshop, Illustrator, InDesign, and Sketch, and Canva are popular.
What are the prospects for Motion graphics?
A dynamic future is awaited for Motion graphics as a result of technological advancements and changing consumer preferences. The use of augmented reality, minimalism, and sustainability are trends that are anticipated to influence the industry.
How do I select the top logo design firm in Kolkata?
Choosing a logo design company in Kolkata requires you to evaluate its portfolio and track record. Additionally, you can find information by reading client testimonials and reviews.
How do I employ a graphic design firm?
To engage a graphic design agency, begin by researching and comparing various firms based on their portfolios, years of experience, and customer feedback. After narrowing down your options, schedule a consultation to discuss your project and ensure that the agency meets your needs. Throughout the design process, it is also essential to establish explicit communication and expectations.
How do I locate a local graphic designer?
Google or social media platforms can be utilized to locate a graphic designer in my area. You can also solicit recommendations from peers or colleagues who have previously collaborated with designers