Are you looking for the best custom custom website development services company that can provide top-notch web design services. We specialize in custom website development services tailored to your needs and budget. We work closely with you to create a website that works seamlessly. No matter how complex your e-commerce platform is, we can build it for you. Your custom website design cost will always be transparent with our transparent pricing model.
So why wait? Contact us today to learn more about us and see how we can help you take your online presence to the next level.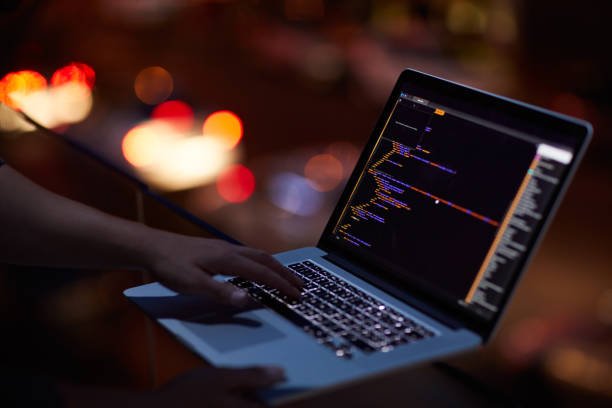 What are custom website development services?
We create websites tailored to the needs and requirements of businesses and individuals. They are building a website from scratch instead of using a template or theme. Custom website development services aim to provide a unique online presence that reflects the brand and identity of the business or individual.
The process involves thoroughly analyzing the client's needs and objectives and designing and developing a website that meets those requirements.
The result is a website optimized for user experience, search engine optimization, and conversion rates. Custom website development services are ideal for businesses or individuals looking for a unique and professional web presence.
Benefits of hiring a professional for custom website development
Custom website development is an essential aspect of modern-day business, and having a professional handle the task is crucial. Hiring a professional for custom website development has several benefits that make it a worthwhile investment for any business owner.
Firstly, a professional developer has the skills and expertise to create a website tailored to the business's needs and requirements. They can create a unique website design that sets the company apart from its competitors.
In addition, we will use new technology to develop the website to ensure efficiency and security.
Furthermore, a professional developer can ensure that the website is constantly updated and functional.
That can save the business owner time and money in the long run, as they won't have to worry about fixing technical issues or updating the website.
Why DidoGraphic for your website development?
When choosing a custom website development service provider, DidoGraphic is the best choice.
The team at DidoGraphic has a wealth of experience in website development and can create a unique, functional, and visually appealing website. Clients can count on them to understand their requirements, and they provide regular maintenance and support to keep things running smoothly and secure. With DidoGraphic, businesses can rest assured their website is in good hands, so they can focus on growing without worrying about technical issues.
Step-by-Step Guide to Custom Website Development
Developing a custom website requires a particular process in order to meet the client's specifications.
Website development companies typically follow the following steps when creating a custom website:
1. Consultation: Meet with the client and gather information about their requirements, objectives, and preferences. The website development company will create a plan based on the client's needs.
2. Design: After the initial consultation, the website designer will design the website. This step includes selecting the website's layout, colour scheme, and overall look and feel.
3. Development: Once the design is approved, the website development company will start developing. This stage involves creating the website's structure, functionality, and features.
4. Testing: After the website's complete development, we test it to ensure it runs smoothly and error-free. The testing phase also includes checking the website's functionality, responsiveness, and compatibility with different devices and browsers.
5. Launch: After thoroughly testing it, you can launch it. The website development company will upload the website to the client's server and make it live.
6. Maintenance: The last step is maintaining the website over time. These include updating the website's content, fixing bugs or errors, and ensuring that the website's performance remains optimal.
Following this step-by-step guide, website development companies can create custom websites that meet clients' needs and expectations.
Designing a user-friendly and visually appealing website
Developing a user-friendly and visually appealing website is crucial to any successful online presence. At DidoGraphic, we understand the importance of creating beautiful and functional websites. Our team of experts follows a streamlined process when creating an appealing, user-friendly website.
It's all about understanding your brand and audience to create a design that resonates with your customers. Our team then creates wireframes to test the website's usability and functionality.
We ensure our product is SEO-friendly, responsive, and user-friendly.
Let DidoGraphic help you create a website that attracts visitors and converts them.
Best Practices for Developing Responsive and Mobile-Friendly Websites
Creating a website requires you to ensure that it is not only responsive but also mobile-friendly. Here are some best practices you can follow to achieve this.
First and foremost, develop a responsive layout that adapts to different screen sizes. Users can feel more engaged and have a better experience on your site.
Additionally, optimize website speed by minimizing heavy files and code. Compress images to ensure that they don't slow down your website.
Use HTML5 instead of Adobe Flash, as Flash can cause compatibility issues with some mobile devices.
Avoid pop-ups as they can be intrusive and frustrating for users. Instead, consider using alternative methods to convey important information.
Change button size and placement to ensure they are easily accessible and clickable on mobile devices.
Lastly, use a large and readable font and space out links to make them clickable. These best practices will help you create a mobile-friendly, responsive website.
Integrating necessary features and functionalities
When creating a custom website, it's essential to integrate the required parts and functionalities to make it stand out and be user-friendly. But how exactly can you do this?
One way is to start by identifying the key features and functionalities your website needs to meet your target audience's needs. That might include a responsive design, easy navigation, a search bar, and social media integration.
Web developers can easily understand your website's requirements so that all features and functionalities are seamlessly incorporated, providing visitors with an optimal user experience.
Testing and launching the custom website
An effective online presence begins with testing and launching it. However, attention to the small details that can significantly impact the user experience is essential.
Be sure to check for little errors and avoid having a typo on a critical page. Additionally, ensure your website has a contact page for users to contact you quickly. Use Google Analytics to see how your website performs and how many visitors it receives.
Test your site's usability to ensure it's easy to navigate and use. Verify that your website's navigation works properly and double-check for mobile-friendliness.
Finally, reviewing browser compatibility and running compatibility testing is essential to ensure your website works seamlessly across all devices and platforms.
What to look for when choosing a custom website development company
Deciding what type of website you need before finding a company that develops custom websites is essential. Not all websites are the same, and your needs may differ.
Once you have a clear idea of the type of website you require, it's essential to determine your compatibility with the service provider. You want to ensure they can understand your vision and work with you to achieve it.
Another crucial factor to consider is the level of support you need. Will you require ongoing maintenance and updates, or just a one-time project?
Attention to detail is also critical, as you want a service provider who will pay attention to every aspect of your website and ensure it functions correctly.
Lastly, it's essential to factor in all costs, including additional ongoing support or maintenance fees. These factors will help you find the right custom website development company.
FAQ: custom website development services
What are custom website development services?
Custom website development means creating a website tailored to the needs of a specific business or individual. That means the website is designed, developed, and implemented from the ground up rather than using a pre-made template or website builder.
Custom website development services can include a wide range of tasks, such as:
Website strategy: This involves working with the client on understanding their business goals and developing a plan for how the website can help them achieve those goals.
Information architecture: This involves organizing the website's content in a way that is easy for users to navigate and understand.
UI/UX design: This involves creating a visually appealing, easy-to-use, and enjoyable website.
Web development: This involves writing the code that makes the website work.
Testing: The website is tested to ensure it works correctly and is error-free.
Deployment: This involves making the website live on the internet.
Read Also: Why Should You Hire a WordPress Development Company?
What are custom-built websites?
A custom-built website is one that is tailored to meet the needs of a single company or individual. That means the website is tailored to the client's needs and not based on a pre-made template or website builder.
Custom-built websites offer several advantages over pre-made templates and website builders, including:
Whatever your business or individual needs are, custom-built websites can meet them. Custom websites can grow or change with a client's business as it grows or changes.
Custom-built websites can be more secure than pre-made templates and website builders, as they are less vulnerable to common security vulnerabilities. It's faster and easier to load custom-built websites. A custom website can reflect your business or personal branding.
What should you look for in web design services?
When choosing a web design company, it is essential to consider the following factors:
Choose a company with experience in designing and developing websites for businesses in your industry. See examples of the company's work in their portfolio.
Ensure the company's design and development processes align with your needs and expectations. Choose a company that is communicative and responsive. Before making a decision, get quotes from multiple companies.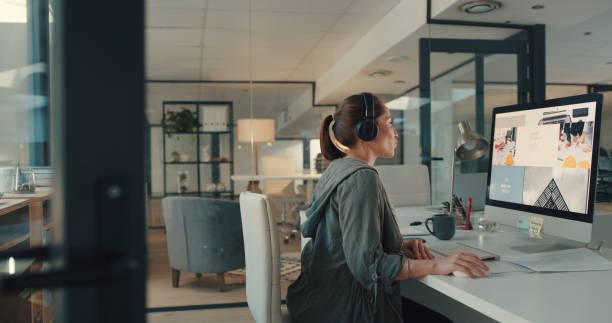 In addition to the above factors, choosing a web design company you feel comfortable working with is also essential. You should be able to trust them with understanding your needs and in delivering a website that meets your expectations.
In conclusion, custom website development services can benefit both individuals and businesses. It is possible to create a website tailored to your specific needs and goals.
Custom website development allows for greater flexibility, scalability, and security, ensuring your site remains competitive and up-to-date in today's fast-paced digital landscape. Enhance your online presence by investing in custom website development services.
Read Also: Why Custom WordPress Website Development is Essential for Your Business 2023